The Habanos brand Trinidad and its Edición Limitada Trinidad Topes celebrated its official presentation last Thursday 9th of February in the prestigious palace Ca' Vendramin Calergi, over the magical Canal Grande of Venice. This palace was the residence of the Venice Doges and the last home of Richard Wagner. It is a location rarely used for private events.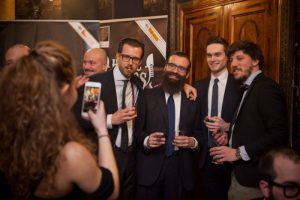 The event, organized by "The House of Cigars" (Habanos Specialist of Venice) in partnership with Diadema S. p. A. (Official Distributor of Habanos for Italy) joined around 90 guests, Habanos Specialists, Habanos enthusiasts from all around Triveneto. The event started with the tasting of a classic from the brand: Trinidad Reyes (40 ring gauge x 110 mm length), where the attendees enjoyed the pairing between the Trinidad Reyes and the careful selection of rums and chocolates.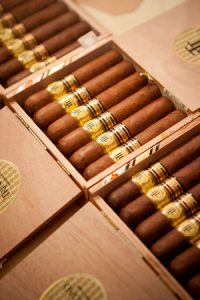 An extraordinary event, which has been the first time in which a great Habano has entered in the exclusive and reserved rooms of one of the most famous palaces in Venice.
Trinidad Topes, as all the Habanos Limited Editions, has been produced with leaves of  wrapper, filler and binder for at least two years of ageing. Trinidad Topes with a factory name Topes (56 ring gauge x 125 mm length) does not exist in the standard portfolio of the brand. As all the Trinidad Habanos, Topes has also the characteristic of "pigtail" closure.