LCDH at PENANG RENDEZVOUS 2018
Southeast Asia's luxury lifestyle event PENANG RENDEZVOUS 2018 will launch in July.   LCDH Angels are back for this exclusive event to provide 'Cigar Etiquette Talk & Giveaways from 26th to 29th July 2018 and a booth for all Cuban Cigar lovers.   Organised by Asia Rendez Vous Pte. Ltd., The PENANG RENDEZVOUS 2018 is a "must-attend" event for those who embrace the finer things in life. The four-day event, taking place from July 26-29, 2018 will focus on a comprehensive showcase of yachts, classic cars, supercars, sea planes, helicopters, watches, properties, fine cognac and art for aficionados, existing clients and prospects.   Alongside the yachting showcase, professionals from all aspects of the marine and luxury lifestyle sectors can explore opportunities through mingling in a relaxed atmosphere, with plenty of time to network, exchange ideas and information with fellow attendees.   After successfully hosting the Phuket Rendezvous and Singapore Rendez Vous, the experienced and passionate team at Asia Rendez Vous Pte. Ltd. is ready to bring their own touch of luxury to the PENANG RENDEZVOUS.
Special Promotion for International Events
Special PROMOTION for all Cuban Cigar lovers ….. 17th June – 11th July 2018
Any Habanos Cigars purchased from *WIP @ Bangsar Shopping Centre* start from RM150 will entitle the lucky draw ticket!
Currently have 14 selections of Cuban Cigars in WIP and any customer who purchase cigar worth from minimum RM150, they are entitled to get lucky draw ticket.
The draw will be held on Wednesday  July 11th 2018
Prize : Siglo Humidor worth RM3,000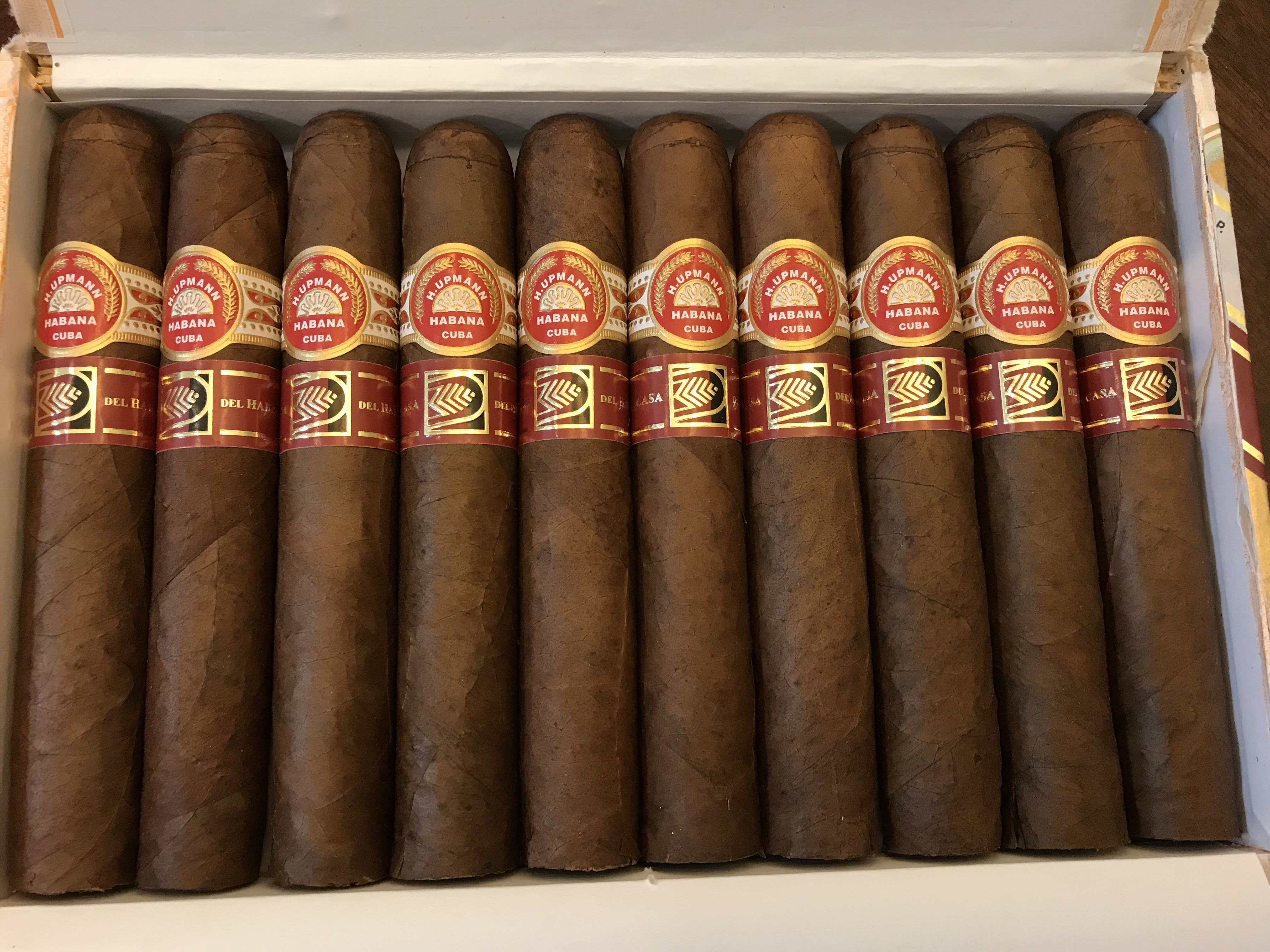 GREAT CUBAN FOOD Promotion at SWISS GARDEN HOTEL Kuala Lumpur from 2nd to 9th July 2018.
Direct from the Republic of Cuba … Chef Carlos Silvio Otero Perez and Chef Fernandez Monte to entertain you with authentic Cuban cuisine for cocktail and dinner at Swiss Garden Hotel.
Experience Cuban sound & rythms, color, food and Cuban cigar brands. LCDH will be there for your evening …… Great Food and a fabulous Cuban Cigar to end your meal.
COHIBA SIGLO VI & HAVANA CLUB UNION OFFICIAL LAUNCH
LCDH KL supported The Havana Club Union at a special event to promote the speciality RUM that was created to pair with cigar especially the COHIBA Siglo VI at Bridge Bar Level 28 @ GTower Kuala Lumpur today from 12.00 – 2.00pm.
ZENITH / LCDH NEW product launch
Swiss watch manufacturer Zenith has a century and a half behind it and is resolutely taking its place in the third millennium with a new 100th of a second chronograph movement.
The new model thus sees the introduction of an all-new El Primero movement delivering enhanced performance and equipped with new regulating organs as well as a patented chronograph control mechanism. Chronometer-certified, this contemporary calibre measuring hundredths of a second proudly proclaims its ambitions: to establish itself as the most accurate on the market. A distillation of modern technologies and traditional expertise, it combines Zenith's rich past with cutting-edge horological breakthroughs.
The launch include ZENITH COHIBA . Stainless steel and Rose Gold. LCDH partners with ZENITH for this launching at MO Bar @ MANDARIN ORIENTAL Hotel  Kuala Lumpur on November 8th 2017.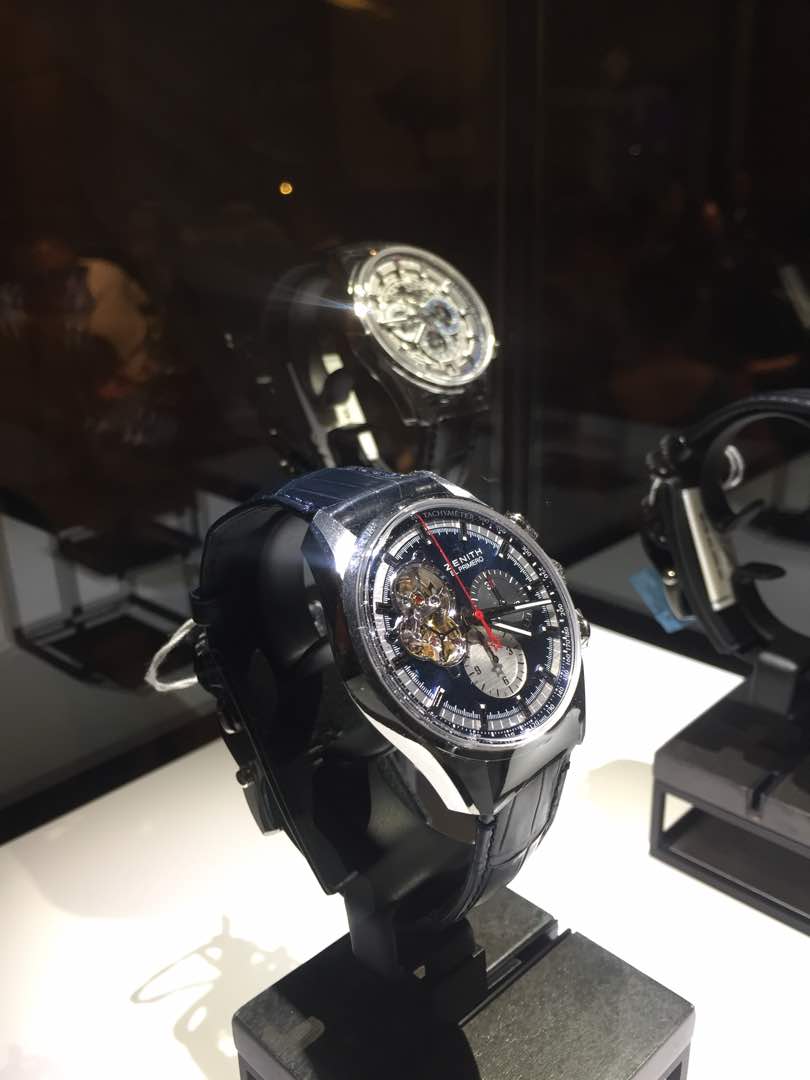 Hurricane Irma Crashes Across Northern Cuba
On September 8, Hurricane Irma made landfall on Cuba as a destructive Category 5 storm, slowly spinning along its northern coast for hours, before turning north toward Florida. The high winds tore roofs from buildings, uprooted trees, toppled power lines, and blocked roads across central and northern Cuba. Coastal towns and cities were swamped by storm surge waters, leaving parts of Havana submerged as Irma moved on. More than a million residents and tourists had been evacuated ahead of the storm, as a precaution.
As of September 18th 2017 to September 30th 2017 , across all of the Pacific Cigar Company networks in Asia Pacific ; 10% of the retail sales was donated to the Hurricane IRMA Relief Funds to support and assist the People of Cuba. A total of USD 96,000.00 managed to be collected during the period towards relief aid in Cuba. Well done to all PCC retail outlets.
LIVE CIGAR ROLLING DEMONSTRATION 2017
Cuban Master Cigar LIVE Demonstration in Kuala Lumpur
Master Cigar Roller, MARLENY MARTIN MONTESINO was born in 1959 Baez ,Cuba . She graduated from the cigar rolling course in 1986. Marleny has been working as Master Cigar Roller in Villa Clara for over 31 years and is now a Team Leader in the cigar factory and is capable of rolling all kinds of cigars. Marleny had attended various cigar promotion events in Cuba. Asia Pacific is her first experience abroad.
MALAYSIA FOOD & HOTEL SHOW 2017
LCDH is here at the biggest MALAYSIA'S OFFICIAL FOOD & HOTEL SHOW
from 26 – 29 September 2017 at KLCC with big OFFERS
Malaysia's premier trade only food and hospitality show, FHM, will be back for the 14th time from 26-29 September 2017. FHM 2015 broke all records with 22, 759 visitors from 57 countries an increase of 21% from the previous event in 2013. Exhibitor numbers also reached record levels with an incredible 1200 companies taking part from 50 countries. FHM's global reach continues to spread far and wide with international pavilions from Fujian Province (China), Japan, Korea, Singapore, South Africa, Taiwan, Turkey and USA.
The Cowboys & Cowgirls are in Town smoking Cuban Cigars
La Casa Del Habano (LCDH) making it's presence at a client's COWBOY THEME DINNER party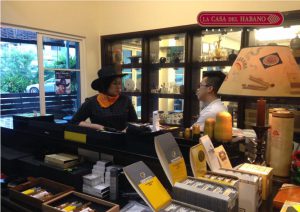 JEWELLERY ASIA from 5-7 September 2017 in Kuala Lumpur Malaysia.
Malaysian Exhibition Services are delighted to announce the debut of Jewellery Asia which is set to take place from 5-7 September 2017 in Kuala Lumpur Malaysia. La Casa Del Habano Malaysia is proud and privileged to be associated with the event as an Official Cigar Partner.


Focusing on high end precious jewellery the exhibition will open its doors at the prestigious Shangri La Hotel in the heart of the city and will provide a top quality platform for international jewellers to make connections and sales with an elite pre selected audience from within the Kuala Lumpur community and beyond.
Jewellery Asia can draw upon almost 25 years of experience within the Allworld Group via the flagship Jewellery Arabia series of exhibitions that was first established in Bahrain in 1992.  The Allworld Group have subsequently expanded the brand into Kuwait and so Jewellery Asia is the latest edition to this expanding portfolio of lifestyle shows.
ADMISSION
Jewellery Asia 2017 is open free of charge to all visitors.
REGISTRATION
All visitors are requested to register. Online registration will be available closer to the show.
http://www.jewelleryasia.com.my/visitors/visitor-pre-registration
VENUE
Jewellery Asia 2017 takes place at Grand Ballroom, Shangri-La Hotel, Kuala Lumpur
OPENING HOURS
5/9/2017 (TUE) 12pm to 8pm
6/9/2017 (WED) 12pm to 8pm
7/9/2017 (THU) 12pm to 8pm
LCDH BOOTH at the entrance of the event.
LCDH CORPORATE CIGAR SOCIAL ETIQUETTE TRAINING
LA CASA DEL HABANO (LCDH) at Mandarin Oriental Kuala Lumpur is regularly organising special 'Corporate Cigar Social Etiquette' training. This special training is targeted to company board of directors, CEO's, Managing Directors, Department Heads, Senior Managers and Executives in various Malaysian and International Corporate companies based in Malaysia.
This unique training is conducted by our very experienced Cuban Cigar Specialist which covers from cigar history, plantations, harvesting, until correct way cutting, lighting and smoking cigar.
For those who are keen to have similar training for their senior executives, please do not hesitate to contact us at (603)2380 1311 or email us lcdhkl@pacificcigar.com.my
Welcome to Asia Pacific's Premier Maritime & Aerospace Showcase
LA CASA DEL HABANO is one of the official LIMA'17 CORPORATE SPONSORS for 2017 International Maritime and Aerospace Exhibition in Langkawi, Malaysia.
The Langkawi International Maritime & Aerospace Exhibition (LIMA) is the largest show of its kind within the Asia Pacific region. Its impressive list of international exhibitors and suppliers is more than matched by the supportive presence of industry elites, which range from senior Government officials, and military and civil delegates, to industry movers and shakers and more.
Commanding results since 1991, LIMA is one of the most influential shows within the maritime and aerospace industries.
Lima 2017 expects to draw over 40,000 trade visitors and 140,000 public visitors to the five-day event that opens today. A total of 101 aircraft, 61 ships and boats will be on aerial and sta­tic displays. The exhibition covers 119,209sq m, compared with 104,209sq m in the last show in 2015.
At the Mahsuri International Exhibition Centre (MIEC) and Resorts World Langkawi, workers were seen putting finishing touches to exhibits.
Among the highlights include aerobatic performances from the world renowned Black Eagles of the Republic of Korea Air Force, Jupiter Aerobatic Team of the Indonesian Air Force and Russian Air Force's very own Russian Knights.
Unmanned aerial vehicles (UAV) and autonomous underwater ve­­hicles (AUV) will make their ap­­pearance for the first time at Lima 2017.
They include General Atomics MQ-1 Predator by the United States Air Force, the US Navy's Northrop Grumman MQ-8 Fire Scout, Thales Fulmar UAV by Thales Group and AUV62-AT by SAAB.
Other events during this year's Lima include Asean Aviation Summit 2017, Air Chiefs Conference 2017, Chief of Navy Roundtable Talks, Asia-Pacific Heads of Mari­time Safety Agencies (APHoMSA) Conference, Czech Defence Tech­nology Presentation and va­­rious talks.
LCDH will be providing it's finest premium cuban cigar at the VIP Lounge. We will have daily updates with interesting pictures during the event from March 21st until 25th 2017.
Please follow us on www.facebook.com/La Casa Del Habano Malaysia for daily updates
Music, glamour and the most exclusive Montecristo star in the closing gala of the 19th Habano Festival 2017
The gala evening included the presentation of the Línea 1935, with three new vitolas, making it the prestigious brand's most premium offer yet
A total of 1.265.000 euros were raised at the traditional Humidores Auction marking a high point in the festival's closing ceremony
Ara Malikian and his musicians along with internationally acclaimed Cuban artists provided the music and artistic virtuosity during the Gala Evening
  The 19th Habano Festival, the biggest international event bringing together lovers of Habano tobacco comes to a close following a week packed with activities and events, with the Gala Evening event providing a fitting end to a highly successful festival that saw the presentation of the new Línea 1935, the brand's most premium offer to date.
Guests at the evening celebration could taste the three vitolas of the novel and innovative Línea 1935, two of them brand new to the Habanos portfolio: Maltés (53 x 153 mm) and Dumas (49 x 130 mm), while the Leyenda (55 x 165 mmm) takes the form of the Montecristo 80 Aniversario, launched as a special limited edition in 2015 to commemorate the brand's 80th anniversary.The Habanos in this new line have been carefully made Totalmente a mano con Tripa Larga (Totally by Hand with Long Filler) following a selection of exquisite filler , binder and wrapper leaves from the grassy plains of Vuelta Abajo (Pinar del Río ), the land where the best tobacco in the world grows.   The Línea 1935 comes with a full strength flavour blend for the first time in the Montecristo brand, and complements the medium to full strength flavour of its Línea Clásica and Línea Edmundo lines as well as the medium strength flavour blend of its Línea Open.   The evening's festivities included performances from internationally acclaimed Cuban artists such as Latin Grammy winner Haila, David Torrens, and the Ballet de Litz Alfonso, one of Cuba's most international dance companies that last year celebrated 25 years on the dance floor. The Hispano-Lebanese violinist of Armenian origin Ara Malikian together with his musical ensemble closed proceedings with a final performance charged with innovation and musical energy.
SPECIAL CIGAR EVENTS
The Long Ash Contest 2017 is hosted by LA CASA DEL HABANO Malaysia at Mandarin Oriental Hotel Kuala Lumpur. The purpose of the competition, is to see which competitors can smoke down their cigar the lowest without breaking off any ash whatsoever (the ash must be a completely unbroken, solid cone).
Any competitor who
breaks off any length of ash is immediately disqualified and their cigar is then measured by the judges and cataloged till the end of the 7 days. Once the contest is over, the judges will measure the remnants of every competitor's cigar at the point at which the ash dropped and will then make their rulings accordingly.
As mentioned  earlier, the competitor with the longest length of ash (that being the one with the shortest remaining cigar stub) will be declared the winners. LA CASA DEL HABANO Malaysia being the host for the contest will sponsor all prizes to winners in a 'Special Prize giving Presentation' ceremony at LCDH Lounge, Mandarin Oriental Hotel, Kuala Lumpur on January 20th. 2017.
SIMPLE CONTEST RULES
1. Each competitor will need to purchase any premium cigars available at LCDH to qualify for the Long Ash Contest.
2. Contest Judges will monitor each competitor to measure the unbroken and solid cone ash.
3. On 17th. January, LCDH will announce the winners accordingly ( 1st., 2nd. and 3rd. winners )
4. LCDH will constantly update all competitor's entry and results in our official FB page
www.facebook.com/ La Casa Del Habano Malaysia during the contest period.
5. Decisions by the Judges are final.
JOINT MARKETING PROGRAMME
Elite Club Membership Programme
In collaboration with Mandarin Oriental Hotel Kuala Lumpur

15% discount on La Casa Del Habano edition range of cigars
at cigar divan at Mandarin Oriental, Kuala Lumpur
> Certificate entitles the bearer to 15% discount on La Casa Del Habano edition range of cigars at the cigar
divan at Mandarin Oriental, Kuala Lumpur.
> Certificate must be presented on arrival at cigar divan.
> Use of this certificate is subje
ct to availability.
> Certificate is valid for ONE (01) time use and ONE (01) purchase only
> Certificate cannot be used in conjunction with the elite club card.
> Certificate has no cash value and is not commissionable.
> Certificate is not replacement if lost or stolen.
> Conditions of use may be subject without notice.
> Expiry date will not be extended under any circumstances.
> Mandarin Oriental, Kuala L
umpur reserves the right of final interpretation of all terms and conditions.
For enquiries please call La Casa Del Habano cigar divan at +60(3) 2380 1311
The unauthorized reproduction sale or resale of any portion of this membership package is illegal. All rights reserved.
2017 CHINESE NEW YEAR
What is there to do during Chinese New Year in Malaysia?
Chinese New Year is perhaps the biggest and most important annual festival for Chinese and the Chinese communities world wide. The event is celebrated on the first day of the Chinese Lunar Calendar. Each year is named after one of the 12 animals of the Chinese Zodiac. Prior to celebrations, homes are cleaned and decorated by members of the family. Debts are also settled while offerings and prayers are made. Also, plenty of food is prepared and new clothes are purchased. Like any other event, family members from out of town and far away will come home for the gathering.
LCDH Malaysia welcomes the Chinese New Year with a celebration for it's staff and customers alike. Come enjoy our Chinese New Year festive with a special 20% discount for both ROMEO y JULIET TUBOS and BOLIVAR TUBOS cigar brands.
KUALA LUMPUR 'A City That's Truly Asia and a City That Never Sleeps'
Kuala Lumpur is the capital city of Malaysia, boasting gleaming skyscrapers, colonial architecture, charming locals, and a myriad of natural attractions. Divided into numerous districts, its main hub is called the Golden Triangle which comprises Bukit Bintang, KLCC and Chinatown. KL is widely recognised for numerous landmarks, including Petronas Twin Towers (the world's tallest twin skyscrapers), Petaling Street flea market, and Batu Caves, which is over 400 million years old.
With frequent sales events throughout the year, expansive shopping malls like Pavilion KL and Suria KLCC are also among the biggest tourist attractions in the city, hosting a wide range of upmarket labels from all over the world. Plus, if you need more reason to love Kuala Lumpur, there is the abundance of gastronomic delights – with thousands of hawker stalls, cafes, and restaurants serving every imaginable type of delicacies and the best Premium Cuban Cigar at La Casa Del Habano Malaysia, Mandarin Oriental Kuala Lumpur.
La Casa Del Habano Malaysia 18th Anniversary Party
12th May 2016, Mandarin Oriental Hotel , Kuala Lumpur