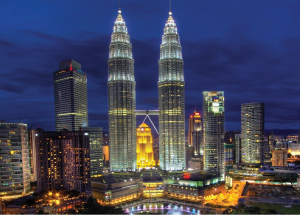 Founded in Cancun, Mexico in 1990, La Casa del Habano is an international chain of franchises with more than 85 specialised cigar divans worldwide. First opened at the Mandarin Oriental Hotel, Kuala Lumpur in 1998, by one of Malaysian cigar connoisseur Allahyarham (The Late) Datuk Kadar Shah Sulaiman Ninam Shah.
This prestigious cigar divan now offers customers coming to sit back and relax, as they indulge in a Cohiba. Boasting a wide range of premium Cuban cigars, connoisseurs are able to enjoy a variety of Habanos selections in a relaxing and warm setting that is opulent yet comfortable. Add that to its exceptional service, and you can see why La Casa Del Habano has been the cigar divan of choice for discerning cigar smokers – many of whom are local. The ambience revel in the peace and tranquillity at La Casa del Habano, where the luxury of time is wholly yours again.
Welcome to The Pacific Cigar Company
It is over 20 year s since I founded Pacific Cigars as the exclusive distributor of all Cuban cigars in Asia Pacific. Our objective remains the same; to bring all Cigar Aficionados the best Havana cigars and all the good things that comes with it.
As you browse through this site, you will find out more about our company, our people and facilities, our cigar stores and divans spread across the region, our brands, products and services, and of course the making of Havana Cigars and Cuba, the unique country where they are made!
LA CASA DEL HABANO at Mandarin Oriental Kuala Lumpur, Malaysia
' Your Perfect Cuban Cigar Sanctuary '
Perfectly positioned to provide an after work escape , the cigar lounge at Mandarin Oriental, La Casa Del Habano, is just the place to enjoy a cigar. In lounge style , there is an abundance of leather sofas and armchairs, dark patterned carpet and dark wood bookcases, although in this instance containing cigars rather than books.
The décor makes the atmosphere relaxed , warm and comforting. All staff are trained in the different types of cigars are very welcoming and will provide any newbie with advice or recommendations.